As we move further into the 21st century, it's important to stay up-to-date on the latest sales statistics and trends.
In this blog post, you'll find 80+ surprising sales stats that will help you sell better in 2023.
Whether you're a seasoned pro or just starting out in sales, these stats will give you a glimpse into the future of selling and help you stay ahead of the curve.
Sales Calling Statistics
When you (or your sales team) are making sales calls, it is important to track the performance of your efforts. Having a good understanding of how many calls you're making and how successful they are can help you make adjustments and be more effective.
But while you're at it, here are a few key sales calling stats to keep in mind:
1. Calls that begin with pleasantries such as "How have you been?" increase the closing rate by 6.6 times. Using collaborative language like "we" instead of first-person pronouns boosts success rates by 35%. And leading with the reason for calling increases success rates by 2.1 times. — Gong
2. On average, it will take 18 or more phone calls to connect with a potential customer, and the likelihood of them calling you back is only 1%. — Gartner
3. According to the same Gartner report, the top priority for sales development teams is to evaluate vendors for dialing automation.
4. After emails, phone calls are the second most preferred channel for buyers to get contacted by vendors. — RAIN Group
5. If you want to have the best chance of connecting with a customer through a cold call, keep your voicemail message under 30 seconds. InsideSales points out that for every extra second used past the 30-second mark, your chances go down by 2%.
6. Decision makers are more inclined to pick up a random call in the later afternoon hours, with peak engagement occurring between 4 and 5 pm. This window is closely followed by the 3-4 pm and 5-6 pm windows. — Revenue.io
7. The average sales call lasts about 80 seconds (1min 20sec), meaning you should be able to explain your value proposition in the first few seconds to have any chance of sales success. — Chorus.ai
8. You can increase response rates by 3 to 22% simply by leaving a well-crafted voicemail, but the average improvement is 4.8%. — InsideSales
9. An inaccurate contact list can cost your business dearly, and 17% of data is inaccurate. — Baylor University
10. If you're thinking about whether or not B2B buyers would be interested in meeting with someone they don't know, the answer is yes; 82% of them said they would accept a meeting from a cold caller. — RAIN Group
11. On average, sales representatives make 52 phone calls per day. — The Bridge Group.
Related: 20+ Cold Calling Statistics to Inform Your Sales Calls
Cold Emailing Statistics
Do you use cold emailing as a part of your sales strategy? If you've been anywhere around the sales industry, you know it's one of the most effective strategies to reach customers and drive revenue. But are you getting the most out of it? Here are some cold emailing statistics to help you understand how effective this strategy can be:
12. The open rate for most cold emails is 44%, with only 8% of campaigns having an 80% or higher open rate. This means for most salespeople, only 4 out of every 10 sales emails they send get read. — QuickMail
13. Though a staggering 80% of buyers would prefer to be contacted by email, only 78% of them actually receive that method of contact. — RAIN Group
14. Questions and numbers in subject lines increase open rates by 10% and 45% respectively. — Yesware
15. Adding links to social profiles in email signatures could lead to higher response rates, with Twitter showing an 8.2% increase, LinkedIn 11.5%, and Instagram 23.4%. — Backlinko
16. Subject lines that are personalized can increase response rates by up to 30.5%, and email bodies that are personalized see a 32.7% higher response rate, on average. — Backlinko
17. Having 1 to 200 email prospects results in a 10% lower reply rate than having 1000 or more. Essentially, the more prospects you have the better your chances of getting a response. — Woodpecker
18. You're more likely to get a reply if you email someone on a Monday or Tuesday. And of the two, Monday has a slightly higher chance, while Friday is the least active day to get replies. — Yesware
19. Three-fourths or 75% of customers say the leading factor affecting whether they build a relationship with a vendor is their need for a product or service. — RAIN Group
20. Sales emails have a short lifespan; 95% of emails that receive responses get them on the first day, and 98% are opened in that time frame. If someone is interested in what you've sent them, they'll respond quickly. — Yesware.
21. On average, open rates will increase by 22% when the recipient's company name is visible in the email subject line. — Outreach.io
22. Research shows that emails containing 4 or more sentences resulted in 15x the number of booked meetings compared to shorter emails. — Gong
23. If you're hoping to increase the bookings for your upcoming meetings, consider using the phrase "Hope all is well." According to data from Gong, the phrase correlates with a 24% increase in meeting bookings.
24. A majority of prospects (58%) want to talk about pricing on the first call, but only 23% of sales reps are prepared for that conversation. Additionally, 54% of prospects want to learn about how a product works, but again, only 23% of reps are ready to discuss it in detail. — HubSpot
Sales Prospecting Statistics
Prospecting is a critical part of any marketing or sales process. It impacts the number of leads you can generate, the quality of those leads, and how much time it takes to close a sale. To help you further understand the effectiveness of your prospecting efforts, here are some key sales prospecting statistics.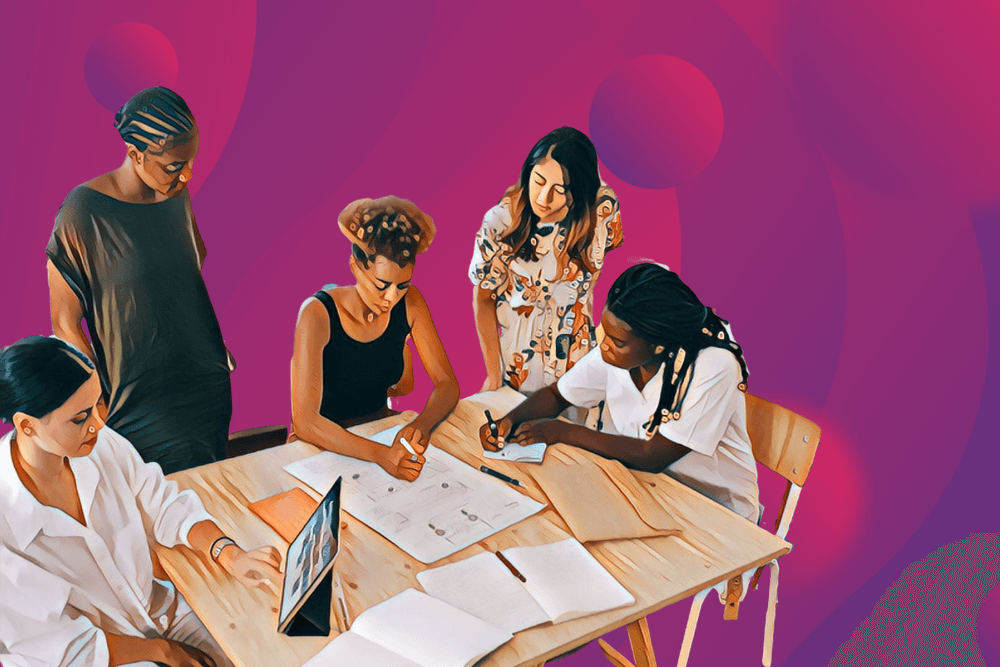 25. Although it may seem excessive, 45% of buyers are actually okay with sellers contacting them up to 5 times before they see results. — RAIN Group
26. Prospecting is the most challenging sales process for over 40% of salespeople, with 36% saying closing is the second hardest part and 22% qualifying. — HubSpot
27. LinkedIn is the most utilized social media platform for business purposes by sales professionals, with 70% saying that it's where they're most active. This is in contrast to other platforms like Facebook (64%), Twitter (43%), YouTube (41%), and Instagram (39%). — LinkedIn
28. Nearly 90% of companies use two or more sources of contact data. This helps them to ensure they are reaching out to the right people with the right message. — Gartner
29. 77% of sales representatives stated that their business gives them a fourth or more of their leads. So if you're having trouble getting leads, ask your sales manager for help. — Sales Insights Lab.
30. 31% of top performers say that sending 1-to-1 emails after doing research and customizing the message is a highly effective prospecting tactic. — RAIN Group
31. Half of the potential customers you're targeting aren't interested in what you're offering. So don't take it to heart when you get rejections; they just don't want what you're selling right now, and that's okay. — Sales Insights Lab
32. 3 out of 4 top sellers always conduct research before reaching out to prospects. — LinkedIn
33. 77% of buyers have responded favorably to emails from providers they haven't worked with. This is contrary to the popular belief that cold emailing doesn't work or is dead. — RAIN Group
34. According to a 2022 LinkedIn report, 50% of buyers said that working remotely has made the buying process easier. — LinkedIn
35. If you're a salesperson, good news: more than 8/10 buyers are open to meeting with you if you reach out. So don't be shy to start a dialogue. — RAIN Group
Sales Closing Statistics
How well are your salespeople doing with closing deals? Knowing what their average rates are, compared to others in the industry, will help you understand if there are areas of improvement. So we've put together some sales closing statistics to help you get a better picture of how your team is performing:
36. Companies that are considered "best-in-class" close 30% of sales-qualified leads, while average companies only close 20%. — Point Clear
37. About 1/3 of sellers (31%) say that they have closed deals over $500,000 without ever meeting the buyer face to face. So remote sales of expensive products are possible and effective. — LinkedIn
38. 36% of salespeople say that closing is the hardest part of their job. This means that sellers need to have well-developed communication and negotiation skills, as well as an understanding of their product's value to overcome resistance and close deals. — HubSpot
39. Vendors that respond first to customer inquiries earn between 30-50% of all sales. So your speed of response is essential if you want to increase your sales closing rate. — InsideSales
40. If sellers give up after only four rejections, they're missing out on a lot of conversions. Most buyers (92%) say "no" four times before they finally say "yes." — Marketing Donut
41. The average number of days from when a lead is generated to when it closes is 102. — Salesforce
42. The same report shows the average conversion rate of lead to opportunity is 13% and opportunity to deal 6%. — Salesforce
43. A referred prospect is up to four times more likely to result in a sale. And that's not all; 70% of B2B companies say that referrals close faster than any other type of lead. — Demand Generation Report
44. Out of all website sales opportunities, only 5% turn into closed-won deals. — Salesforce
45. Social media generates twice as many leads that turn into new customers as traditional outbound marketing does. — InsideView
Buyer Journey Statistics
From how B2B buyers search for information, to how they make purchasing decisions and ultimately close deals, here are a few key stats that any seller should know about the buyer journey.
46. On average, buyers are 57% through the purchasing process before they feel comfortable talking with a sales representative. — InsideView
47. Sales teams following a defined sales process see, on average, 18% more revenue growth than those without one. — Vantage Point Performance via HBR
48. In 2021, McKinsey conducted a study that showed an increase from 54% to 90% of B2B sales organizations who now view today's B2B omnichannel as being just as effective or more so in reaching and serving customers than it was before the pandemic.
49. Most buyers are okay with forking over a large amount of money for one purchase, even if they don't have to speak to anyone (hint: remote and self-service sales). In fact, 71% of buyers would spend more than $50,000 on one item, and 27% would go up to $500,000. — McKinsey
50. The majority of people would rather listen to someone they know over a company. 81% percent put more trust into advice from friends and family instead of businesses. — HubSpot's State of Inbound 2018 research
51. According to the same report, roughly three-fourths of people do not trust advertisements or sponsored social media posts. — HubSpot
52. Consumers don't want to wait around when they're facing an issue; nine out of ten expect an immediate response from customer service. — HubSpot
53. In 2021, over two-thirds of people opted for remote human interactions or digital self-service options instead of in-person ones. This underscores the importance of if sellers want to meet buyers' expectations, they need to provide in-person, remote, and digital self-serve interactions. — McKinsey
54. The same report shows nearly two-thirds of B2B companies offer e-commerce capabilities. This means that they are able to fully execute sales transactions online. This is up from 53 percent in early 2021. — McKinsey
CRM Statistics
Do you use a CRM? You most likely should; the more customer data you have, the more need you have for a unified system to store and manage it. Here are a few stats that'll show you how sellers are using CRM, what's working for them and what's not, so you can learn and make changes where necessary:
55. The global customer relationship management (CRM) market size is expected to reach USD 113.46 billion by 2027. — Global News Wire
56. 78% of sales representatives who did not use mobile CRM did not reach their quotas, while 65% of those who utilized mobile CRM achieved their quotas. — Innoppl Technologies
57. Most sales professionals know how important a CRM is to their success—97% consider sales tools or technology "very important" or at least "important" in reaching their sales goals. Out of those surveyed, 65% are already using some form of CRM. — LinkedIn
58. The global mobile CRM market is constantly growing as businesses attempt to establish relationships with their consumers via phone. In 2019, the market was projected to grow 11% to $15 billion worldwide. — Mobile Marketer
59. 4 out of every 5 (or 81%) users are now accessing their CRM software from multiple devices. In essence, mobile technology and the availability of mobile CRM solutions are becoming increasingly important to businesses. — OnePage Express
60. The top 53% of salespeople have more faith in their CRM data than other salespeople do. — according to findings from LinkedIn
61. If you work from home, you're 8% more likely to use a CRM system than those who don't. And this is probably because of the convenience of being able to access it from anywhere with an internet connection. — Pipedrive's State of Sales
62. In a Salesforce survey, 58% of respondents agree or strongly agree that they have no way to see an overall picture of their customers across the company—and that it's problematic.
63. IDC and Salesforce's joint report predicts that AI-powered CRM has the potential to boost global GDP by more than $1.1 trillion across key industries. So, by investing in AI-powered CRM, companies won't only increase customer satisfaction but also potentially reap significant financial rewards. — Salesforce
64. About two-thirds of marketers use either built-in marketing or CRM software to keep track of their marketing efforts. — HubSpot
65. The data from a CRM system is integral to the success of any sales representative, but this is especially true for top performers. In fact, 53% of those who achieve consistently high sales performance levels are confident in their CRM data, while only 32% of non-top performers feel the same way. — LinkedIn
Sales Follow-up Statistics
Following up with customers is an important step in the sales process, and it might make a difference between winning or losing business. Here are some statistics that show the importance of sales follow-up calls and emails:
66. Sales don't come easy—only two percent happen during the first point of contact. If you fail to follow up, you can miss out on 98% of your potential sales. — IRC Solutions
67. If you want a response from your client contact attempts, follow up within 24 hours for the best results. Usually, sales professionals get an average response rate of 25% when they follow up between one and 24 hours after the initial contact. — Yesware
68. Yesware analyzed 10 million email threads that salespeople sent and discovered that the most successful sales cadence, based on replies, comprised six touches within three weeks.
69. The report also shows that if you wait over four days, the chances of getting a response significantly diminish. — Yesware
70. Based on the analysis of over 2,200 businesses in America, Harvard Business Review (HBR) discovered that those who attempted to connect with prospective customers within the first hour of initial contact were nearly seven times as likely to have significant conversations with people who hold sway in the company's buying decisions.
71. Multiple follow-ups appear to significantly improve response rates. Emailing the same contact multiple times actually leads to double the responses. — Backlinko
Sales Lead Generation Statistics
How's your lead generation strategy working out for you? Is it performing as well as you want it? Are you using the right methods to generate leads?
Here are some facts related to lead generation that can help you assess the current state of your lead generation and make improvements:
72. 80% of 1,877 total leads generated by organizations are considered marketing qualified leads or MQLs. Most marketers keep track of the number of leads gathered; however, 12% claim they don't know their organization's lead generation. — HubSpot
73. In comparison to 2017, lead generation has become twice as popular in 2022. This is likely because of the increasing boom in digital marketing, which has made it easier for companies to generate leads from a variety of sources. — EditorNinja
74. Speed is of the essence when trying to contact a lead; you're 100 times more likely to succeed if you call them in the first 5 minutes after they've submitted a web form. — Inside Sales
75. The majority of content marketers out there (76%) use their content to generate leads. — Parse.ly
76. Yet, attracting quality leads with content is the #1 challenge content marketers face; 41% of marketers reported that this was a key struggle for them. — Semrush
77. Your content marketing is more beneficial when it zeroes in on potential customers who are at the beginning of their buyer's journey. And this is likely because, at this stage, they often have more questions than in other stages. — Content Marketing Institute
78. Social media marketing is effective for nearly 7 in 10 (68%) marketers, especially when it comes to generating leads. — Social Media Examiner
Sales Productivity Statistics
Why improve productivity for your sales team?
One, it helps your bottom line. An increase in sales productivity can cause an increase in profit—because when sales reps are productive, they close more deals faster.
Two, it makes your team happier. Increased productivity isn't just good for the company, it's also good for sales reps to feel they can achieve more.
But let's look at a few facts that'll help you understand the importance of sales productivity and how you can improve it:
79. With customers becoming more and more technologically sound, sales teams are feeling the pressure to keep up. And they're adapting well; a Salesforce study found that 66% of sales teams make customer satisfaction their number one priority, surpassing "team quota met" by just a sliver at 65%.
80. Sales teams that perform in the top 24% are 1.5 times more likely to use data-driven insights for their forecasts, whereas underperforming sales teams only base 1.7 times of their forecast on intuition. — Salesforce
81. Every year, companies incur a trillion-dollar loss in productivity and poorly managed lead conversions. So every bit of improvement in productivity can help organizations save a lot of money. — Marketo
82. Sales reps only spend 36.6% of their time actually selling, and only 18% of their time using their customer relationship management software (CRM). — InsideSales
83. 41% of sales leaders use call metrics to gauge productivity and enhance sales training for their team. And this is likely because the number of calls made indicates how hard sales reps are working and can be used to measure their effectiveness. — HubSpot
84. Based on the same report, 54% of sales leaders indicate that calls made are one of the most important productivity metrics to track. — HubSpot
85. 1 in 4 social media marketers have lead generation as their top learning priority. And the reason is obvious: social media networks allow companies to do effective social selling and engage their prospects in a more effective way than many other channels. — Social Media Examiner
The Key Takeaway From All These Numbers
In the end, these sales statistics aren't set in stone or perfect. But, they give you a good sense of what's going on in the world of sales.
For instance, it's clear that speed is of the essence when it comes to connecting with leads, and that content marketing is a great way for organizations to generate leads—regardless of whether the numbers are completely accurate.
More than the hard facts, we hope the sales statistics we've provided here give you a better sense of the challenges and solutions that sales teams face today. Use these to build strategies to maximize your lead generation, sales productivity, and revenue. Good luck!