Sales should be a startup founder's top priority. Why? It's hard to raise cash. Plus, using the right sales strategies helps you identify your ideal customer and product-market fit fast. With sales at the forefront, you have the best shot at surviving the startup rollercoaster.
Effective sales strategies provide structure to your sales approach, guidance to your team, and promise for sustainable growth—and they reassure nervous investors.
So, we've compiled the top 15 sales strategies that are key—key—to your budding startup. They are arranged into categories for easy access.
Understanding Your Market
If you don't understand your market, the rest of your strategies are worthless.
1. Dig into Deep Market Research
Deep market research allows you to identify your own strengths and weaknesses, and those of your competitors, and helps you understand customer needs, wants, and expectations from the start.
There are many market research methods. A few are:
Observation-based: You are a fly on the wall. Watch your target customers interact with your product (or a competitor's) to learn how they use it and the problems they face.
Interviews: One-on-one conversations, great for insight and following "aha!" moments.
Pricing research: What are your competitors charging? What do customers expect you to charge based on your market position?
Buyer persona research: Discover who your target market is—what they need, want, and expect from your business.
To identify competitors, consider where your target market would turn if your solution didn't exist. To analyze them, unearth their strengths and weaknesses, compare and contrast with yours, and find where you can establish a competitive advantage.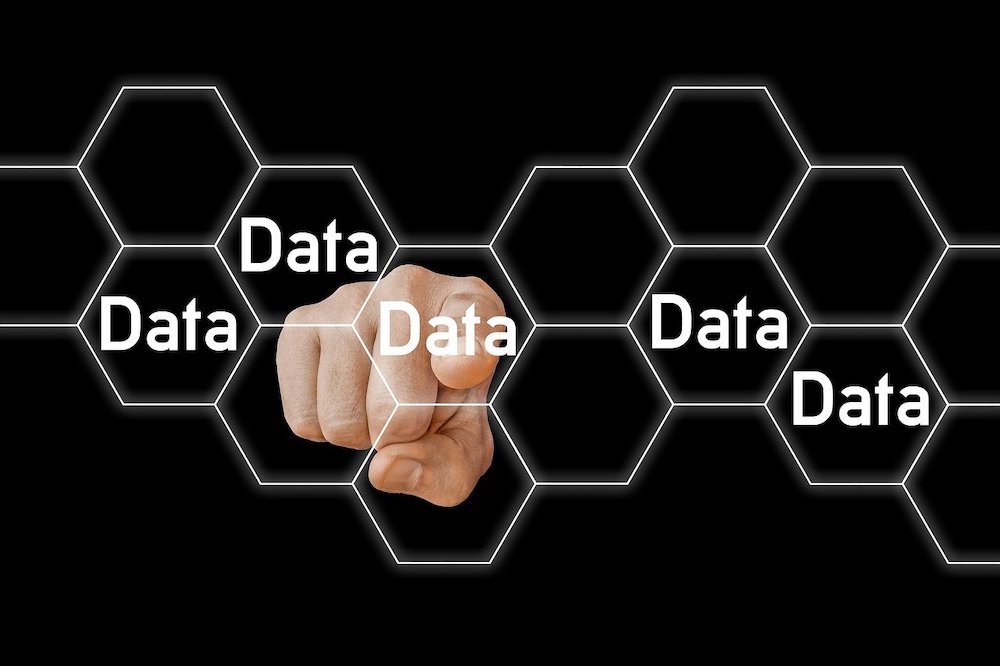 2. Build Your Ideal Customer Profile
Market segmentation is key to unlocking your full sales potential. Between increased resource efficiency, stronger brand loyalty, and better-targeted sales outreach, honing your ideal customer profiles (ICPs) is worth the front-end effort.
There are different methods to segment your market, such as:
Demographics
Firmographics
Customer behavior
Most likely, a cross-method approach will work best to narrow the groups into uniform segments that are ready for similar value propositions due to similar needs.
Consider starting with specific niche markets and building up. This helps you hyper-focus on your customers, and avoid painting with too broad a brush (which equals resource loss, time loss, profit loss.)
Defining Your Value Proposition
Your value proposition will make or break the sale. Spend time refining and communicating it to the right market, in the right way.
3. Find Product-market Fit
When you find product-market fit, there will be strong alignment between the value your product delivers and the needs of your target market. Startups fail when they create something no one wants to buy.
Finding the fit involves determining your target market (divided by segment), learning their pain points, and developing your value proposition(s) from there.
You will know you've found product-market fit when your sales numbers are strong—and customer surveys reveal that your solution is a must-have.
4. Identify Unique Selling Propositions
To stand out from the competition and bolster your value proposition, you need to identify the unique characteristics of your solution—and communicate them to the customer segments that will benefit most.
To identify these unique points, you might:
Seek out and listen to customer feedback. How are they using your solution?
Learn your own solution, inside and out
Check out your competition—and compare solutions. Do you have a standout advantage in an area they can't meet?
Of course, you can also work backward. If you've discovered that quality customer service is significantly lacking in your industry, work to differentiate your team and brand from the rest—and sell on that value. The unique benefits your customers receive will boost retention and loyalty.
5. Build Messaging that Communicates Your Value
To effectively communicate your value proposition, you must first articulate customer pain points and the value your solution offers. Once you've done that, your delivery:
Must be clear. No humming and hawing.
Must be consistent. Stick with your value script and follow up until they tell you to stop.
Must be compelling. Convince them that your solution is worth their time and money.
And whenever possible, automate your outreach (like via CRM)—keeping that clear, consistent, compelling value proposition front and center.
Creating a Proven Sales Process
You need a sales process that works for you—and these strategies will help you build it.
6. Discover Which Lead Generation Methods Work Best for Your Business
Sure, eBooks are a lead-gen method. But there are lots more—and some will make more sense for your business (and ideal customer) than others.
More creative lead generation ideas include:
Free trials or demos
Online courses
Social media contests or events
Templates and other useful tools
Think about your potential customers—what are they looking for? What will they benefit from?
Once your lead-gen methods are in place, you want to manage those leads and bring them into your CRM. To do that, first select a CRM and then import your leads from your chosen lead-gen tools.
7. Set Up Lead Scoring and Distribution
You don't want every lead to become a customer. Read that again. Surprised? Here's why: If you're closing bad deals that are doomed for failure but look good on paper, you're wasting time and blowing up your churn rate down the line.
All new customers that come into your business should be qualified—heavily. If they aren't a good fit (for whatever reason), you need to move on. It's like going on a first date. If there are loads of red flags, it doesn't matter how attractive they are. Get out.
Lead scoring involves assigning point values across key attributes that could indicate lead viability, such as demographics, company information, customer behavior, and ICP similarities. You want to focus your sales attention on the leads that score highest—and have a system in place that distributes those leads to your sales reps.
Otherwise, you are wasting resources and earning unsustainable revenue.
8. Choose the Right Techniques and Methods
There are as many ways to do sales as there are people to sell to. And you will probably want to use more than one technique, depending on your business structure and ideal customer profiles.
First, we have inbound vs. outbound sales. Generally, if you're a startup without much capital to invest in sales, inbound is best. It also works well if big sections of your target audience search for products/services like yours online. Outbound? Great if you offer a totally new solution to a problem—or if you target enterprise customers.
Various sales methodologies can guide your sales process, providing a framework for your strategy. Some of the most common include:
SPIN Selling: Your sales reps' questions should focus on: the situation, the problem, the implication (if they don't solve the problem), and the need-payoff (how would the situation change if the problem was solved?).
Solution Selling: Consider the customer's needs holistically—and find the right solution for them, rather than simply selling your 'close enough' solution.
Value Selling: Emphasize the tangible, measurable value your solution provides for the customer. This could consider the dollar cost of not solving the problem vs. the price of your solution.
Or course, regardless of what sales techniques and methodologies you subscribe to, you will need to personalize your sales approaches based on customer needs, behaviors, and unique customer journeys.
9. Build a Sales Process that Turns Leads into Raving Fans
An effective sales process converts skeptics into die-hard, referral-ready customers. Be sure to build one that works for your team—and gets the results you want without an unnecessarily long sales cycle. The basic steps are:
Lead generation: Find potential customers via email outreach, cold calling, social media (like LinkedIn)—or whatever makes sense for your product and industry.
Qualify: Not every lead is a good fit for your solution. Ask qualifying questions that determine the lead's needs, pricing expectations, and timeline.
Connect: Have conversations with the right stakeholders about their pain points and challenges—and figure out how you can help.
Present, pitch, and demo: Now is when you'll nail that sales pitch (or presentation, demo, webinar, whatever) that defines your value in relation to their pain points.
Address objections: An immediate "yes" is unlikely. Prepare your salespeople for common objections, and handle them skillfully.
Close: Ask for the close, finalize the terms, and sign the contract.
Deliver: Provide amazing customer support and make sure that your new customer is getting the most value possible from your solution. The sooner the results, the better.
Follow-up and referrals: Check in with your customers at regular intervals to see how you can support them (this boosts customer retention). And ask for referrals!
For startups and small businesses, it's especially important to document everything as you create and iterate this killer sales process. This allows for easy hand-off to future sales leaders.
10. Set a Clear Plan for Customer Retention
Customer satisfaction leads to customer loyalty and repeat business. How? Happy customers make loyal customers—if they feel satisfied with the value of your solution and their experience with your startup, they will stick around. You can typically gauge customer satisfaction via surveys, following up with customers, and (of course) watching your retention rate.
Loyalty programs are designed for customer retention, but that's not the only plan to have in place. Exceptional customer service, reliable value, and regular follow-ups all lead to higher customer retention—and thus, higher customer lifetime value.
Personalized communication is also important. It demonstrates that they aren't simply a number in your CRM. Of course, whenever possible, work to automate and scale that personalization (even through video).
Building an Unstoppable Startup Sales Team
Your sales team is responsible for implementing your sales strategy plans—so you want to be intentional about who you choose and how you treat them.
11. Hire the Right People
Without the right people on your team, your sales will suffer. Note that the right salespeople aren't necessarily the ones with the flashiest resumes. Instead, look for essential qualities like:
Persistence
Confidence, because it sells
Communication and listening skills
Flexibility (This is especially important in a startup with multi-hat-wielding employees)
And where do you find them? Scout your network and ask for referrals. Dive into social media, especially LinkedIn. And once you have them, make sure you keep them (next section).
Keep in mind that hiring is just the beginning. Sales training and mentorship play a huge role in the development and unity of your sales team. With the right approach, you can equip your reps to handle the uncertainties of startups, build new skills, and elevate their careers (which benefits both you and them.)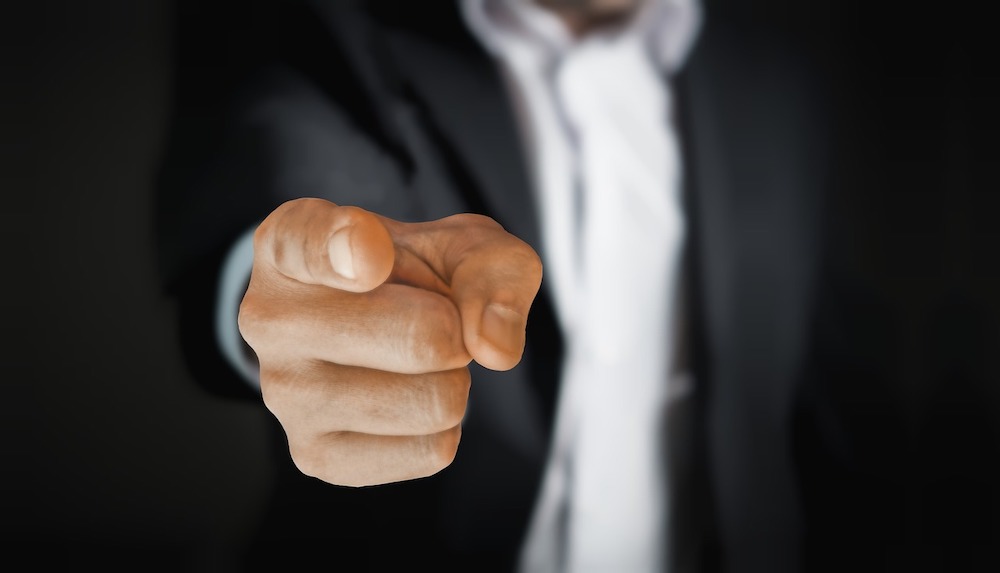 12. Create a Positive Sales Culture
Fostering a motivational, supportive sales culture pays dividends—both in employee retention, and by association, sales revenue.
According to Statista, two of the top three reasons employees depart are due to uncaring leadership and lack of career development. So, you want to infuse your sales culture with empathy and growth-mindedness.
A few key factors that create a positive culture include:
Transparency, among leadership especially. That builds …
Trust. Trust supports cooperation, motivation, and, yes, transparency
Incentives. From compensation to recognition, motivational incentives give your team members something valuable to strive for
The tone of your sales culture begins with the interview, continues through onboarding, and sustains your sales team through booming quarters and rough patches.
As a leader at your startup, you get to choose how the culture takes shape. Choose well.
13. Set SMART Sales Goals
Meaningful sales goals direct and protect your sales growth. Whether you target reducing customer churn, increasing conversion rates, or improving your close ratio, the same rule applies: Your sales goals need to be SMART.
Unrealistic and vague targets are the enemy of a scaling sales team—they bring confusion and apathy. Instead, sales goals must be:
Specific: Define your goals and KPIs from the start
Measurable: Build in methods to evaluate progress and performance
Achievable: If it's not attainable, team morale will suffer
Realistic: Does past performance data indicate that it's realistic with your customer base?
Time-bound: Every goal needs a deadline by which you need results
SMART sales goals help secure each target initiative and set up your sales team for long-term success.
Measuring the Success of Your Startup Sales Strategies
If you don't gauge the results of your efforts, your resource investment might be going to waste.
14. Choose the Metrics that Matter Most
Metrics matter. How else will you gauge the results of your sales initiatives? But tracking too many KPIs causes problems—it ushers in "analysis paralysis," stagnating your decision-making simply because you're overwhelmed by all the information.
So, you need to choose a few key metrics that will set you on the right track—given what you're selling, how you sell, and who you're selling to. Growth goals should be considered, too.
To get you started, here are a few key metrics that are helpful in most businesses:
Recurring revenue (MRR, etc.)
Gross profit margin
Customer acquisition cost
Customer retention rate
Close rate
Again, the metrics you decide to track will depend on a variety of factors—including your business stage and industry. Startups require different KPIs than enterprise companies, and unless you're in subscription-based SaaS, net revenue retention (NRR) won't be necessary.
15. Build a Tool Stack that Complements Your Strategy
A good sales stack adds power to your sales strategies. It equips and supports your sales team as they do what they do best—close deals. The tools you select will depend on your industry, specific needs, and the size of your team. But here are a few time-tested options for all.
Heard of a CRM? With good reason. A sales-centered Customer Relationship Management (CRM) system can streamline your sales calls, organize customer data (and make it easy to access), provide robust analytics throughout the sales funnel, and much more. Check out the top 10 CRMs for startups.
You will also benefit from more advanced analytics tools for sales forecasting—which aid decision-making. Platforms like ChartMogul and Clari are two such. You'll quickly discover the success (or failure) of your sales efforts and can move forward with data-backed reasoning.
The key when building your sales stack is to choose the tools that work for you. Your strategy. Your team. The hottest tools won't help if they don't give you what you need.
Launching Your Startup Toward Long-term Sales Success
Finding customers. Closing deals. Effective sales strategies will get you from A to Z (and beyond) with sustainable growth, a happy sales team, and increasing revenue.
These strategies will guide your team through the turbulence and uncertainties inherent to a new business—and set you on the path to long-term success.
But don't just develop and apply these strategies—and never look back. You must continue to measure results, refine, and evolve these sales strategies as you grow. Because you may outgrow them sooner than you think!
Ready to start? No better place than with a free trial of a sales-centered CRM. Close was built by salespeople, for salespeople—and designed for small businesses and startups like you.